Paper
September 30th, 2012
Posted in Words
Paper by FiftyThree (free) is one of the handful of productivity apps I use on iPad. It even has its own spot in the dock!
The app at its core is a sketch pad and nothing more. No layers, no cropping, no zooming, no-anything you'd find in other beefed up illustration apps. While it lacks in  features, it more than makes up for it with it's simple yet focused approached. People have used it for painting but I mainly use it for sketching and fleshing out ideas—something its barebones set of tools is great for. It fires up quick and the sparse interface consists only of a handful of pens, brushes and 7(!) colours. For the minimalists, the interface can be hidden altogether. Allowing the whole screen to be used as a breeding ground for your 'dream gumboot' ideas, or something.
Paper is a great example of one of those apps that starts with a minimal set of features and becomes more powerful with every iteration. Version 1.0 was barren. All you could do was draw, splash some colours around and go back in time with its undo function—activated by swiping two fingers in a circular motion!
Consequent updates brought improvements like the option of sharing your sketches online and sending PDF booklets full of your 'dream gumboot' ideas to your friends. But it wasn't until the latest update that made the app feel 'complete'. They've finally added the ability to duplicate pages and books, which is very handy if you're into brainstorming variations of your sketches. And they've also added a ridiculously useful feature absent in analogue sketchbooks: you can now organise your pages by moving them between journals. Crazy!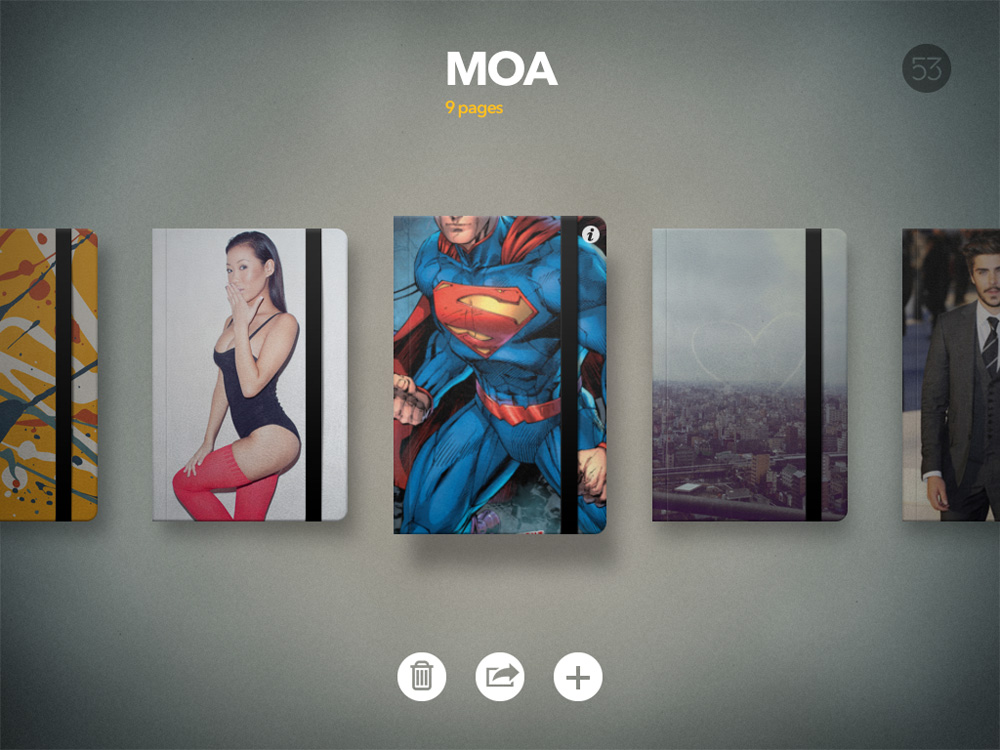 Customisable journal covers
Very handy for quickly sketching and dropping colours to your ideas
Um. Gourmet chicken nugget idea. #johnnyoliver